Rega Elex-R Amplifier Made In England
Brand New. Now Selling At RM5,939. Free Shipping Within West Malaysia.
Please visit [You must be registered and logged in to see this link.] find out more products for sale at very special price...
Elex-R
The Elex-R is a sublime blend of the Brio-R design with the power circuits and advanced phono stage of the Elicit-R. Rega's engineers have achieved the perfect balance of power, control and dynamics, delivering a performance that always puts the music first.
You will find plenty of connectivity options allowing complete flexibility and integration within the rest of the Rega range.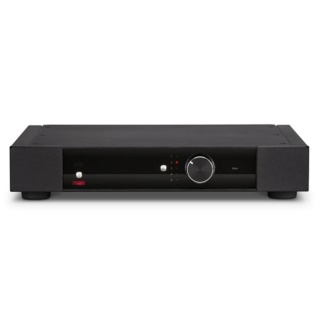 Winner of the WHAT HI-FI? AWARDS 2014, 2015 & 2016 for Best stereo amp.
Product Details
Design Innovation
The Elex-R is built to the highest standard and designed to deliver the best possible audio performance whilst remaining simple to use and easy to setup.The Elex-R is built into the full width Rega case with increased heat dissipation, which along with a larger transformer enables the Elex-R to deliver 90 Watts per channel into 6Ω and 72.5 Watts per channel into a design centre rating of 8.
Our time, effort & money have been spent on developing the circuit and construction utilizing the highest specification of components throughout. As part of the design we have included useful features like pre-amplifier output, to enable the new Elex-R amplifier to be used in a wide combination of systems and have avoided superfluous gadgets such as tone controls or a headphone socket as they can obstruct the signal path and degrade the produced sound quality.
The Elex-R has been built to Rega's extremely high standards of reliability and quality to ensure many years of musical enjoyment. The primary function of an amplifier is to boost and equalize the low level signal generated by a phono cartridge, DAC and CD player or other source component to a level that can drive the loudspeakers. It is vital that the amplifier achieves this whilst minimising distortion, as this would directly affect the music. The distortion level is typically 0.007%; just under the clipping of the output.
The volume control and pre-amplifier used in the Elex-R is designed to overcome the problems associated with the standard arrangement. This design uses a custom chip along with peripheral support IC's like a microcontroller and a custom made rotary volume control.
The Elex-R uses a combined feedback and passive volume control, where the feedback and input levels are varied to set the required volume level. The level and tracking between the two channels is set by the close tolerance parts in the pre-amplifier circuit and less by the actual potentiometer itself, thus keeping the mismatch of channels due to volume control tracking irregularities to a minimum.As well as keeping tracking irregularities to a minimum, this method also reduces noise and input overload as the control will only 'use' the required gain to amplify the signal.This form of volume control is normally only found in professional broadcast environments where accurate low noise control of levels is required.
Power Amplifier Technology
The output amplifier used in the Elex-R, Elicit-R and Brio-R was born after extensive research by our engineers to develop a low source impedance emitter follower Class-A driver stage. This is based around a complementary pair of 150w Sanken Darlington output transistors. The technical and sonic improvement gained by the use of low impedance drivers is well known, however, it can feature high standing currents in the driver stage when using standard transistor configurations. By combining the low impedance driver with the Sanken Darlington transistors (with their imbedded thermal bias network running at a lower standing current) this combination forms a complementary emitter follower emulating Class-A conditions with good thermal stability with lower standing.
Reviews & Awards
2018 Best Stereo amplifer £700-£1500
WHAT HI-Fi Awards 2017 Best Stereo Amplifier £700-£1500
Hi-Fi Choice Group Test Winner 2017
WHAT HI-FI? 2016 AWARDS - Best stereo amp £700-£1000
2015 Best Stereo Amplifier £700-£1000
WHAT HIFI Awards 2014 - Best stereo amp.
What HI-FI 5 star group test winner January 2015
WHAT HI-FI Review / November edition 2014
Read the-ear.net review of the Elex-R
Audio fi Review / September 2014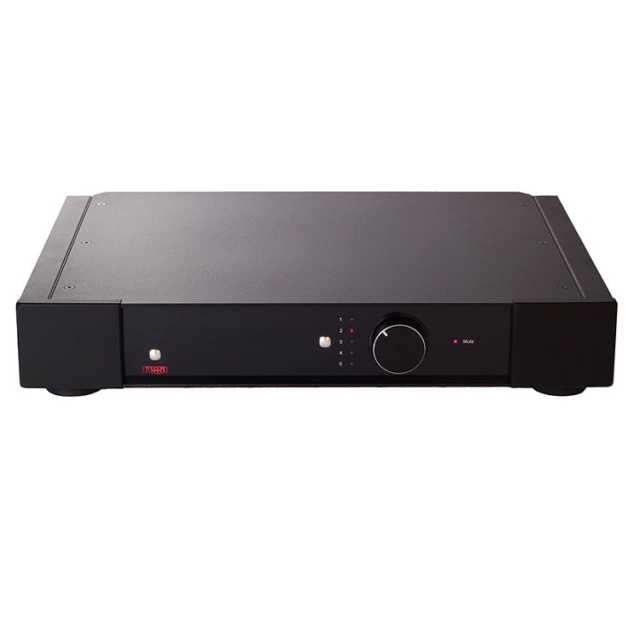 Interested please feel free to contact:
Peter  012-2536225

Fong   016-3098668
Business hour:
MONDAY - 10AM-7PM
TUESDAY - 10AM-7PM
WEDNESDAY - CLOSED(PASAR MALAM)
THURSDAY - 10AM-7PM
FRIDAY - 10AM-7PM
SATURDAY - 10AM-7PM
SUNDAY - 1PM-6PM
PUBLIC HOLIDAY - 1PM-6PM
Style Online Store 24Hous
Location:
STYLE LASER AUDIO SDN BHD
No.148, Jalan Cerdas, Taman
Connaught, Cheras 56000 Kuala Lumpur
( NEXT TO ALLIANCE BANK )
We buy in your old items in CASH!!
Got something keep at home but seldom use or planning to upgrade?
Items that we buy:
Subwoofer

Integrated Amplifier

Speaker

CD player
AV Receiver
Please Whatsapp the item photo to me and get the price immediately, once confirmed the deal, we will pick up your item from you and pay you in cash.

Please visit [You must be registered and logged in to see this link.] find out more products for sale at very special price..
Key features



Rega custom full width case with improved heat dissipation




Combined feedback & passive volume control pre-amp




90 watts per channel into 6 Ohms / 72 watts into 8ohms




High specification integrated phono stage




New multi-lingual user manual




Enhanced power supplies for the driver stage



Hybrid of the Brio-R and Elicit-R design


Dedicated mini remote handset included




Pre-amp out / Record out / 4 line inputs




New custom transformer



Specifications



Power Supply




Voltage: 230v & 115v




Frequency: 50/60Hz




Power Consumption: 250 Watts




230v Fuse: T3.15AL 20mm




115v Fuse: T5AL 20mm




Dimensions W 430mm x D 320mm x H 80mm



Output power



72.5W 8Ω both channels driven - Design centre rating    




90W 6Ω both channels driven - Rega speaker impedance rating




113W 4Ω both channels driven



Phono input



Sensitivity (72.5W 8Ω1.7mV (Load 47K in parallel with 220pF)




Maximum input level: 100mV



Line input



Sensitivity (72.5W 8Ω 164mv (Load 30-50K)




Maximum input level: 10v



Tape output



Level: 164mV with rated input




Output impedance: 470



Line output



Level: 625mV with rated input




Output impedance: 600



Thanks for viewing.
[You must be registered and logged in to see this link.]

stylelaser.com.my

Dealer\Reseller\Trader\Service Provider





Number of posts

: 601


Age

: 42


Location

: Cheras


Registration date :

2018-01-20



---
Permissions in this forum:
You
cannot
reply to topics in this forum