Item: Pathos Acoustics Twin Towers Hybrid Integrated Amplifier with Original Remote Control
Condition: Item is in near mint condition. Operationally and cosmetically perfect. One owner, used less than 100 hours. Comes with original wooden crate and original remote control. Bought locally.
Beautiful Italian styling - 24 K gold dials/feet, padouk wood sides and smoke grey top plate. 64 - step- resistor volume control.Remote control also in wood. Preamp tube and solid-state power amplifier in 
class A
 of 
35 + 35
watts
 into 8 ohms
Price: 
RM8800
RM7500
 or swap/topup
Contact: 012-3816611
Specifications:


Type: integrated amplifier operating in pure class A according to INPOL circuitry


Power Output: 2 x 35 W at 8 Ω


Frequency Response: 13 Hz ÷ 78 kHz ±0,5 dB


Total Harmonic Distortion: 0, 5% up to the maximum power


Signal-to-Noise Ratio: 90 dB


Slew Rate: 38 volt/µs


Input Impedance: 100 k Ω


Absorption at Rest: 240 W


Dimension (W x H x D): 470 x 240 x 450 mm


Weight: 42 kg


On the surface, the Pathos Twin Towers could be described as a tube/solid-state hybrid, and our friend above could argue, 'So what's new in that?' But Pathos developed a topology to make it behave quite unlike most of the hybrids I've heard. With rare exceptions like the Radford TT100 (solid-state front-end but tube output), most hybrids use tube drivers to add a frisson of valve-like warmth. It's worked so well that companies like Luxman have been tempted to use it in near-mass-market applications. And while some have come remarkably close to that ideal of 'tube sound with solid-state convenience/size/cost/cool running', most have sounded like what they are: mongrels. No, I don't mean that in the pejorative canine sense, because there isn't one; any true dog-lover will tell you that mutts are far more intelligent, friendly and loyal than prissy pure-breeds. What I mean is that a keen listener can identify the DNA strands.
Pathos' INPOL circuitry is the latest in a history of audio cross-pollination, but this one has earned a world-wide patent, and it seems designed to confront purist prejudices. (See box.) MOSFETs or not, its demeanor is that of a tube amplifier, however minuscule its glass complement of two small tubes. As Italians understand the worth of visual impact, Pathos wisely positioned them at the front of the chassis in their own cages, serving as crafty sirens to distract anally-retentive valve purists. Behind the valves are four massive capacitors flanked by enormous black heatsinks, followed by the mains and output transformers, all superbly finished and resting on top of a chromed top plate. The Twin Towers' edges are solid rosewood and the unit sports gilded details.
Around back, a row of beautifully appointed, gilded sockets accepts four line sources plus tape out (a phono stage is in the planning), alongside an earthing tag, hefty multi-way binding posts, two user-changeable fuses and an IEC mains input. Beneath? Massive cones at each corner. All straightforward, but ask your dealer to unload the thing. Packed in a reassuring solid wooden crate, the Twin Towers is not something to be installed on one's own. Its overall dimensions are a manageable 482x450x300mm (WDH), but they hide a backbreaking 32kg weight. It's all that solid metalwork...
A curved front plate contains but two rotary control; recessed below it are an on/off toggle switch and a red power-on LED indicator. At the right are the input selector and the rotary volume control, sited on either side of a small display. Here's where the palms grow moist and where even rivals are driven to utter an involuntary 'Cool!!!': the Twin Towers comes with the slickest volume-only remote I've ever seen, a wand made from rosewood and gold-plated metal, bearing only up and down buttons in the form of tiny gold dots. The window in-between provides a numerical read-out of the level setting in bright red.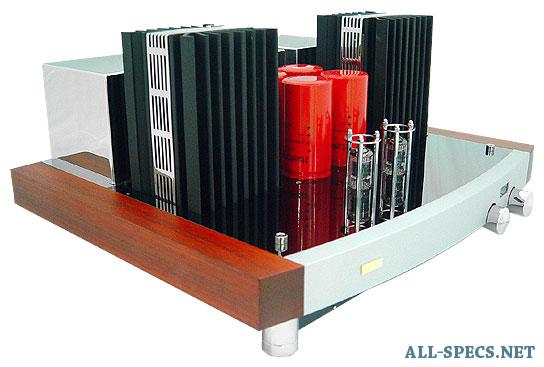 Actual Item Pictures below: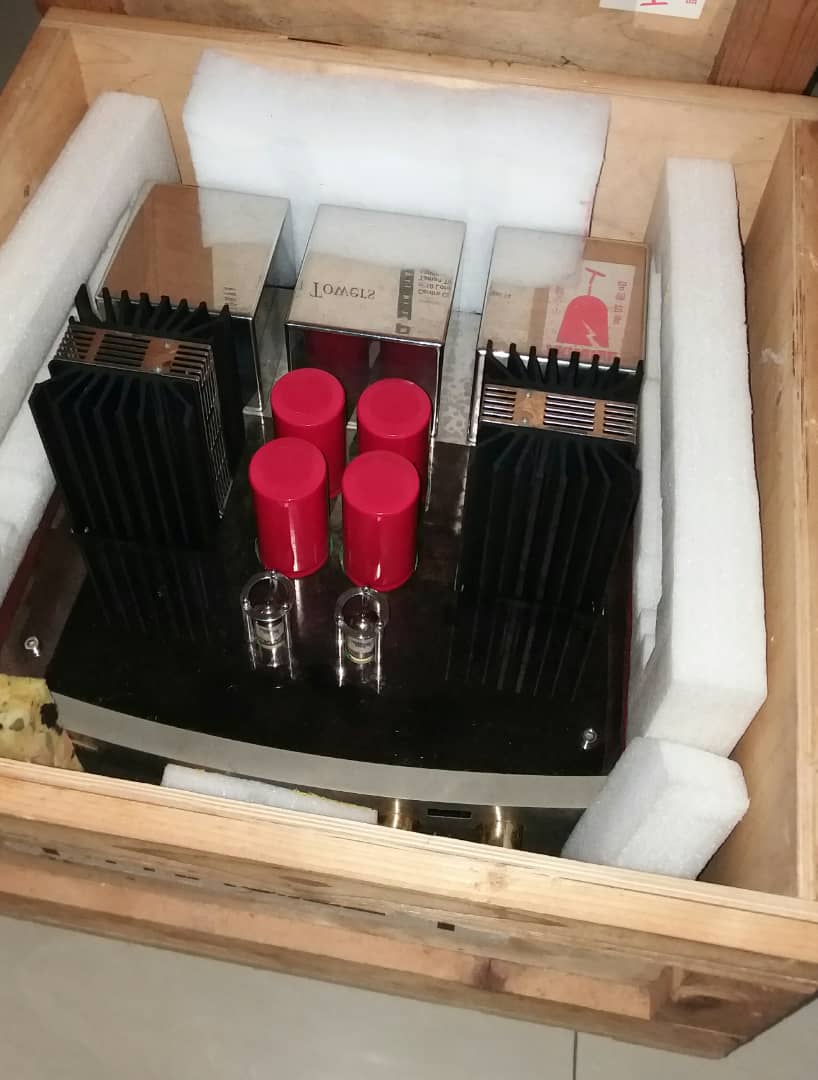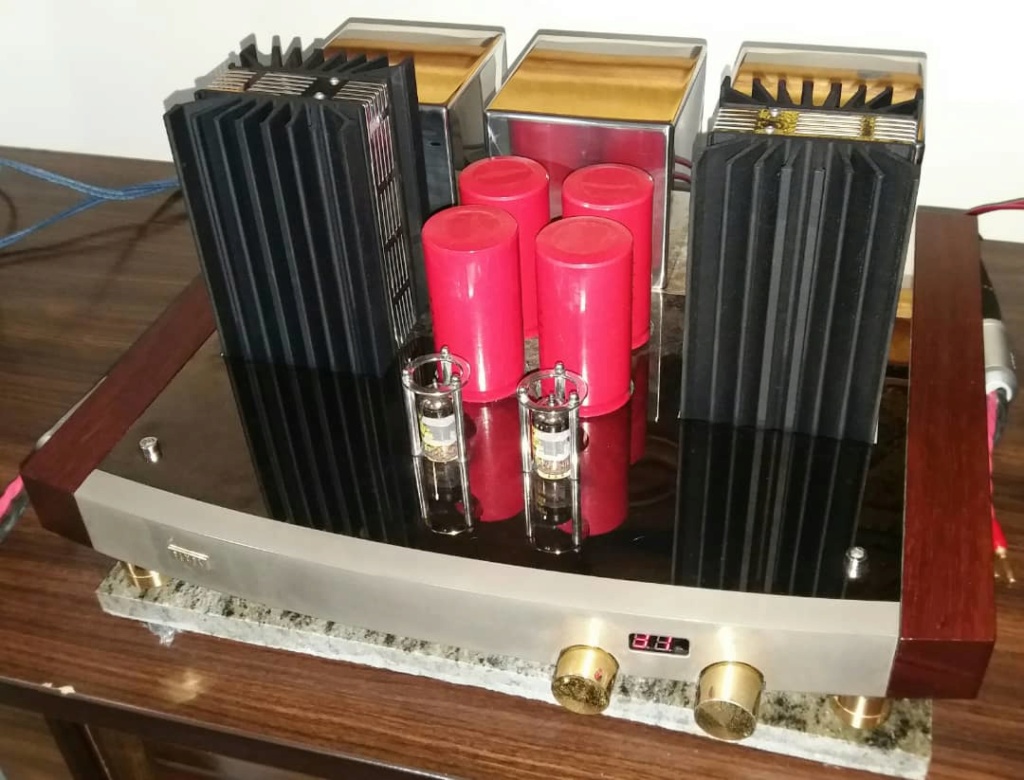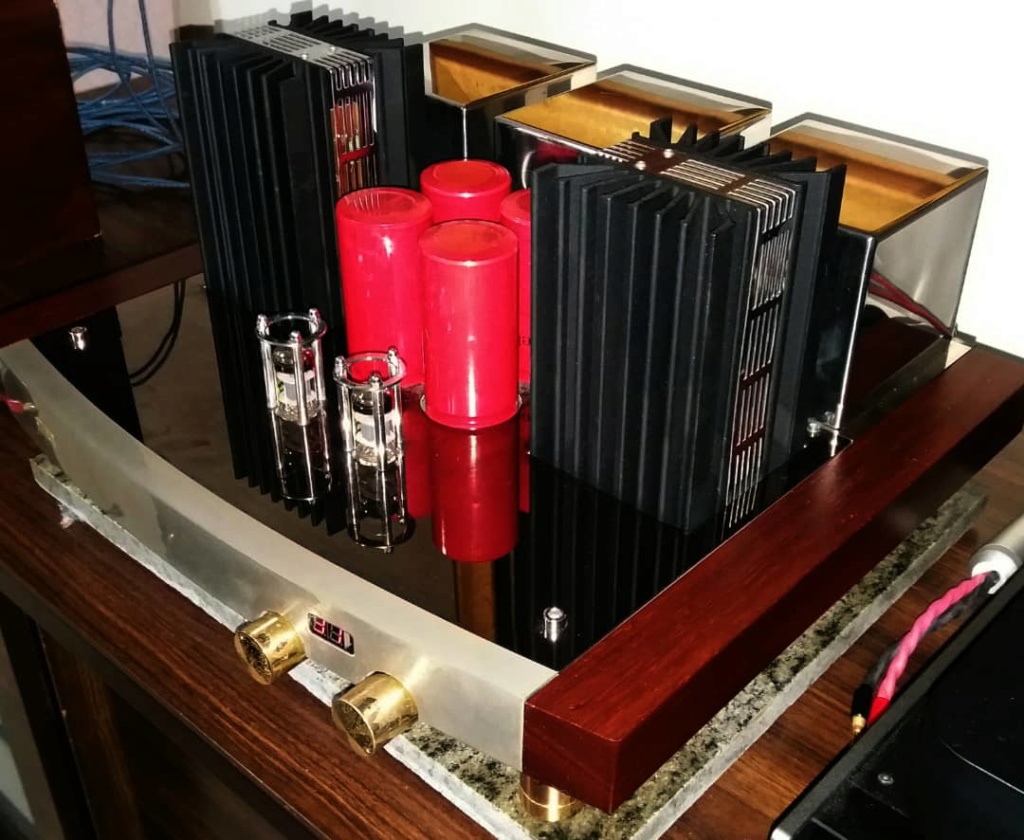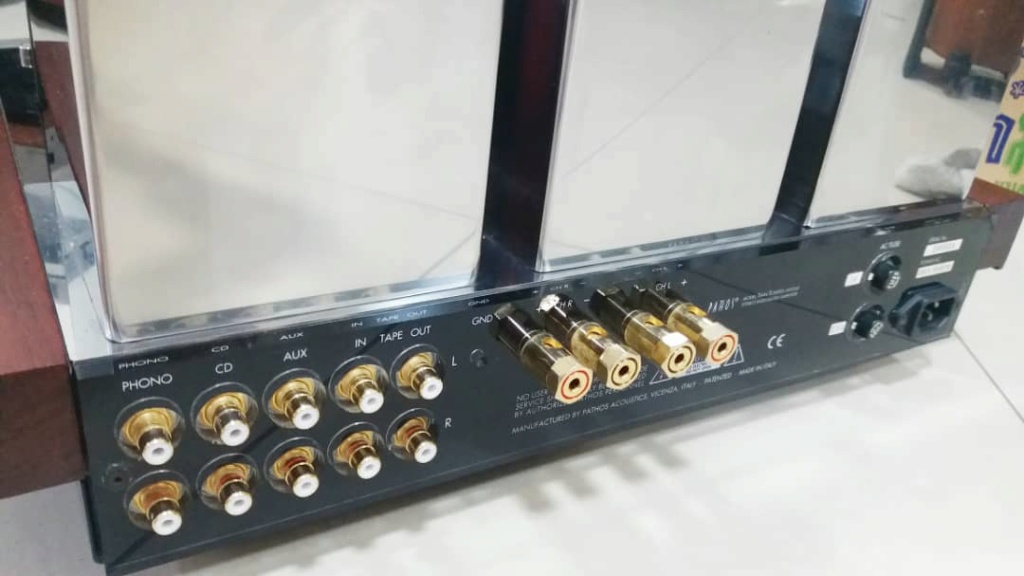 Website:
https://www.idreamav.com/adverts/twin-towers-valve-tube-integrated-amplifier/
http://www.hifi-intouch.co.uk/products/4547/19/integrated-amplifiers/pathos-twin-towers-integrated-amplifier.aspx
http://www.audioreview.com/product/amplification/amplifiers/pathos-acoustics/twin-towers.html
http://www.pathosacoustics.com/images/pdf_download/riviste/TT/The_Absolute_Sound_1999.pdf
http://www.pathosacoustics.com/images/pdf_download/tutti_pdf/Brochure_TT.pdf
VIEW ALL MY OTHER STUFFS BY CLICKING BELOW:https://my.carousell.com/hifijunction/https://my.carousell.com/hifijunction/https://my.carousell.com/hifijunction/
Thanks for viewing
---
Permissions in this forum:
You
cannot
reply to topics in this forum